Pumpkin Seeds Are In Stock at Rupp!
April 20, 2023 | By Rupp Seeds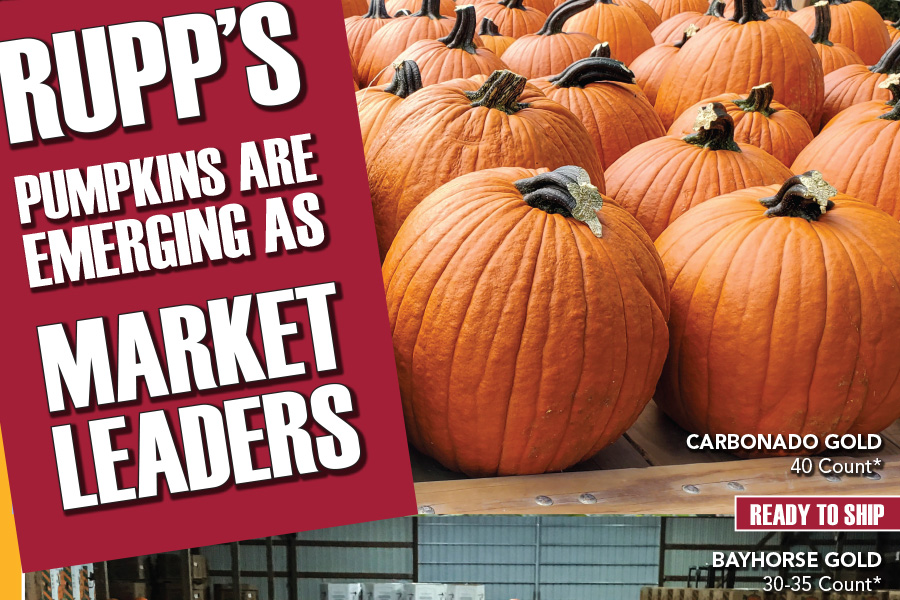 Customers are letting us know that pumpkin seed inventories are extremely low. Not here at Rupp! As a breeder and producer of our own pumpkin seed varieties, we have seed in stock and ready to ship to you.
Regionally, large pumpkin varieties have been especially decimated. However, our large pumpkin seed inventory is high and we offer two varieties that are emerging as marker leaders: Bayhorse Gold and Carbonado Gold.
Bayhorse Gold is a slightly elevated hybrid that has very dark orange skin and has intermediate resistance to powdery mildew. Shippers will find Bayhorse can fill 30, 35, or 40 count bins as its size at harvest is directly related to the seed's spacing when planted. Fresh retail market operators are drawn to Bayhorse because of its strong dark green handle and its stately appearance in the field.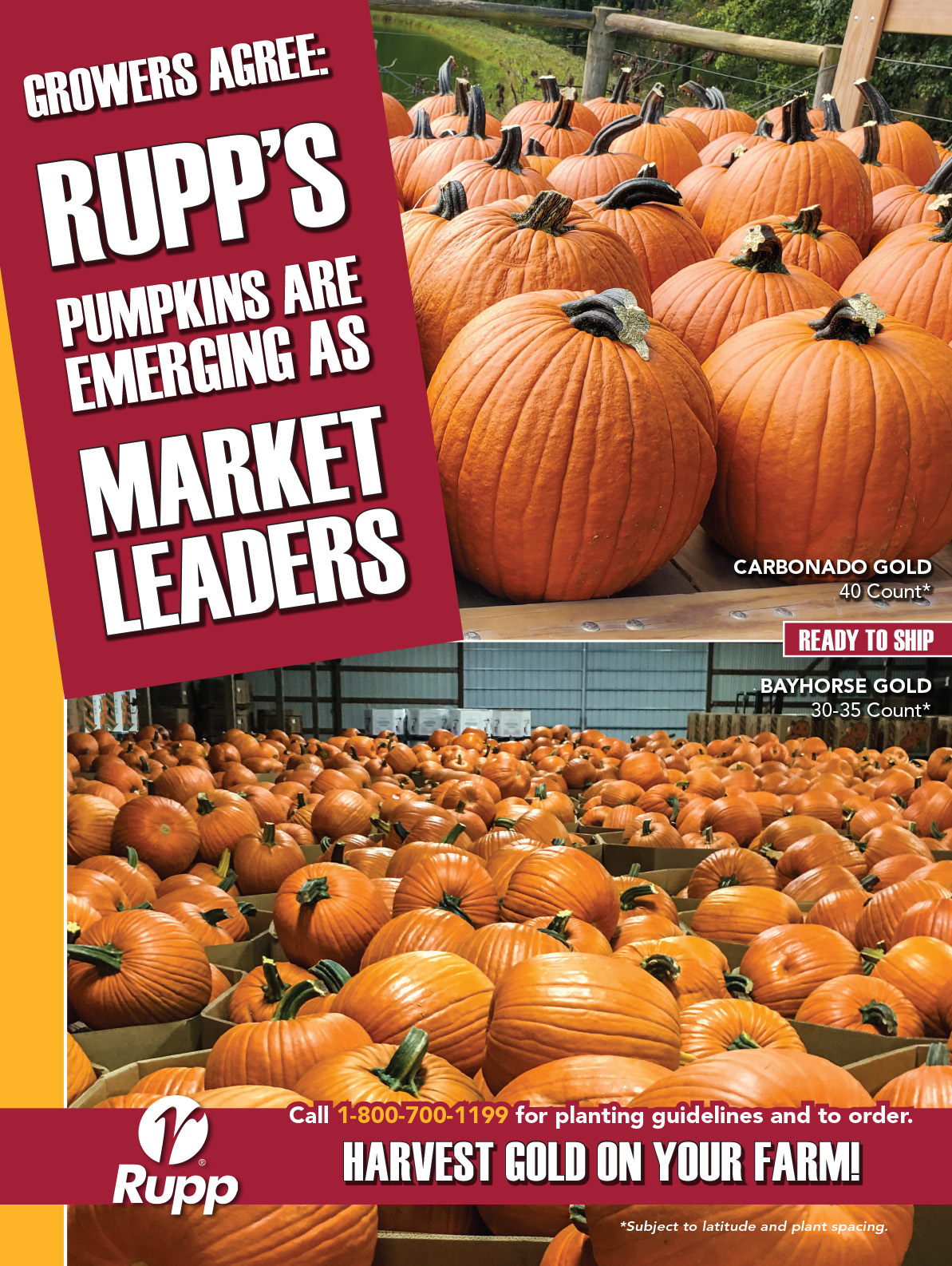 Another Rupp pumpkin emerging as a market leader is Carbonado Gold. This very dark orange, large pumpkin is extremely uniform and has high resistance to powdery mildew. Carbonado Gold is very similar to Bayhorse but weighs approximately 10 percent less and offers a more rounded shape. It is perfectly suited for 40 count shipper bins as well as the fresh retail market.
Don't miss your pumpkin planting date. Call us at 1-800-700-1199 to order today. For more information about our pumpkin varieties visit: https://www.ruppseeds.com/vegetables/products/rupp-varieties