Soil Testing 101
September 10, 2020 | By Rupp Seeds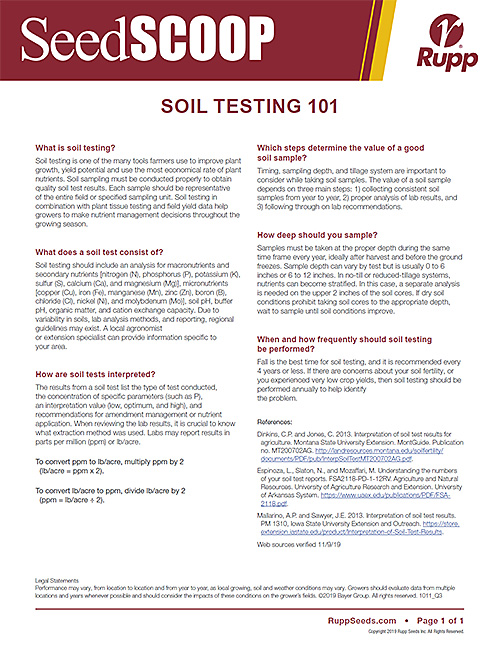 Soil testing is one of the many tools farmers use to improve plant growth, yield potential and use the most economical rate of plant nutrients. Soil sampling must be conducted properly to obtain quality soil test results. Each sample should be representative of the entire field or specified sampling unit. Soil testing in combination with plant tissue testing and field yield data help growers to make nutrient management decisions throughout the growing season.
Read on to learn these basics:
What does a soil test consist of?
How are soil tests interpreted?
Which steps determine the value of a good soil sample?
How deep should you sample?
When and how frequently should soil testing be performed?

Soil Testing 101