Post Harvest Grain Storage Management
October 20, 2020 | By Rupp Seeds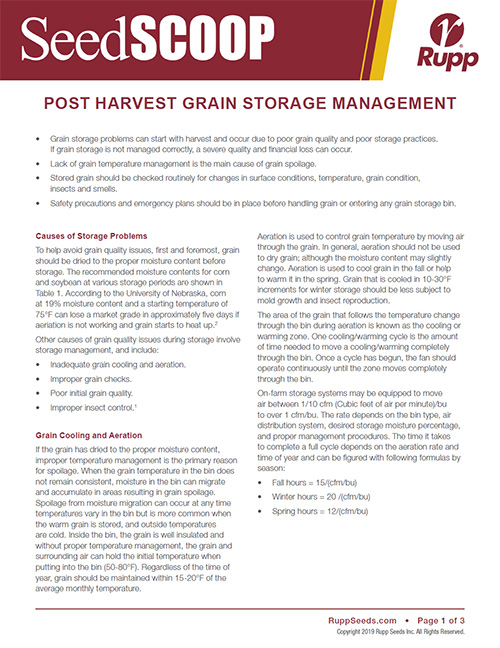 Grain storage problems can start with harvest and occur due to poor grain quality and poor storage practices. If grain storage is not managed correctly, a severe quality and financial loss can occur. Lack of grain temperature management is the main cause of grain spoilage. Stored grain should be checked routinely for changes in surface conditions, temperature, grain condition, insects and smells. Safety precautions and emergency plans should be in place before handling grain or entering any grain storage bin.
Read on to learn about:
Causes of Storage Problems
Grain Cooling and Aeration
Grain Checks and Observations
Managing Stored Grain During Fluctuating Temperatures in the late Fall and Winter
Insect Control
Understanding the potential risks and your management options will help you keep your stored grain in the best condition possible. Learn more in this issue of SeedScoop.

Post Harvest Grain Storage Management