Corn Weed Management Program Review - Post Harvest
November 20, 2019 | By Rupp Seeds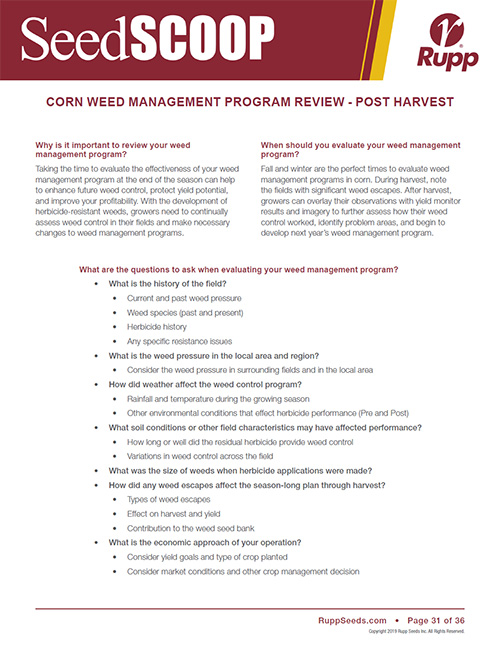 Taking the time to evaluate the effectiveness of your weed management program at the end of the season can help to enhance future weed control, protect yield potential, and improve your profitability. With the development of herbicide-resistant weeds, growers need to continually assess weed control in their fields and make necessary changes to weed management programs.
Fall and winter are the perfect times to evaluate weed management programs in corn. During harvest, note the fields with significant weed escapes. After harvest, growers can overlay their observations with yield monitor results and imagery to further assess how their weed control worked, identify problem areas, and begin to develop next year's weed management program.
Learn what questions to ask when evaluating your weed management program in this issue of SeedScoop.

SeedSCOOP - Corn Weed Management Program Review - Post Harvest