Common Smut and Head Smut in Corn
December 2, 2020 | By Rupp Seeds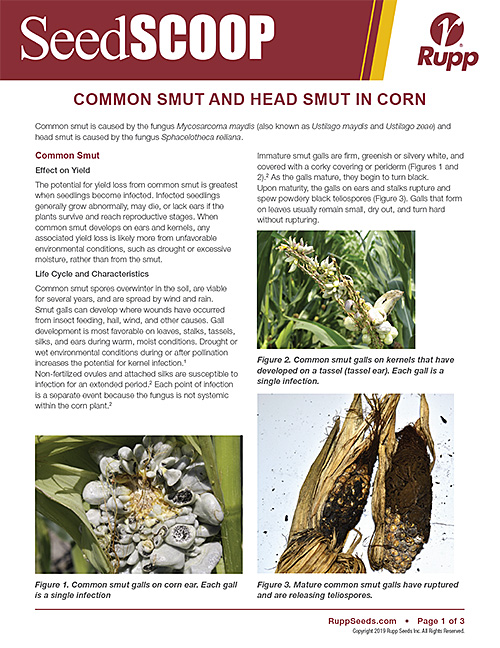 Common smut and head smut can both effect the yield of your corn crop.
Common Smut
The potential for yield loss from common smut is greatest when seedlings become infected. Infected seedlings generally grow abnormally, may die, or lack ears if the plants survive and reach reproductive stages. When common smut develops on ears and kernels, any associated yield loss is likely more from unfavorable environmental conditions, such as drought or excessive moisture, rather than from the smut.
Head Smut
The potential for yield loss from head smut is greater than common smut because the fungus infects early vegetative corn plants and grows systemically in the plant. Yield loss occurs because the reproductive plant parts (ears and tassels) are replaced by smut sori or spore masses.
The management practices for common smut and head smut are different. Read more to learn how to effectively manage each type of smut in this issue of SeedScoop.

Common Smut and Head Smut in Corn