Managing Soybean Diseases with Harvest Planning
September 20, 2019 | By Rupp Seeds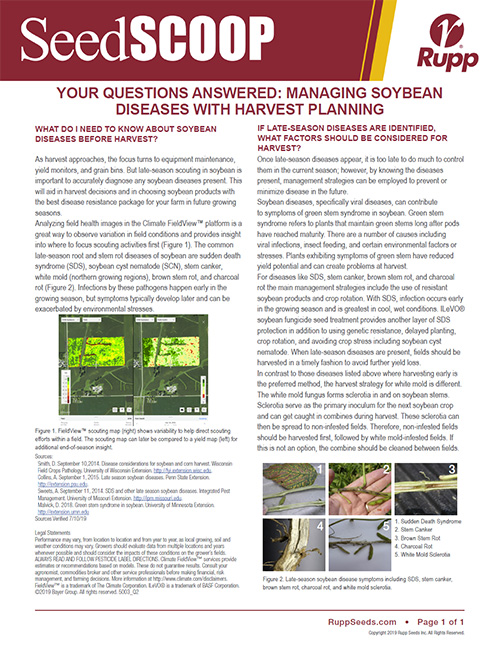 As harvest approaches, the focus turns to equipment maintenance, yield monitors, and grain bins. But late-season scouting in soybean is important to accurately diagnose any soybean diseases present. This will aid in harvest decisions and in choosing soybean products with the best disease resistance package for your farm in future growing seasons.
Analyzing field health images in the Climate FieldView™ platform is a great way to observe variation in field conditions and provides insight into where to focus scouting activities first. Ask us, your DSM or Seed Dealer on how you can get a one year trial of Climate FieldView. (limited time offer)
If you do find disease in your soybean fields our sales team can help you select varieties with the best resistance for next season.

SeedSCOOP - Managing Soybean Diseases with Harvest Planning